Bird Watching Bliss!
Welcome Fellow Bird Lovers...
We love birds and bird watching and we're here to provide fellow birders with useful and accurate information.
Birding is blissful & getting information should be too!
Welcome To Our Flock
Birds are part of our leisure life as well as our professional life. We look forward to sharing our passion & knowledge of birds with you.
We also invite you to do the same so that we can build a friendly, online birding community...
Whether you are a fledgling beginner birdwatcher or a seasoned pro birder, we welcome you to our flock. :-)
---
Bliss
(blis), n. 1. Great joy or happiness. 2. Bird Watching!
---
This site is dedicated to all bird watchers, birders, twitchers, etc. who love birds and wish to share their experiences, tips and bliss with others!
Helpful Tips:
Bird Bath Heater and De-Icer for Winter: Here we review the best type of heater to add to your existing bird bath so the birds can enjoy open water all winter long—even down to -20 deg F!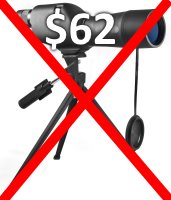 Best Bird Watching Spotting Scopes in 5 Price Ranges: From Super-Budget to Best of the Best. Choose the best spotting scope for birding in your price range.
Bushnell 10x42 Legend Ultra HD Birding Binoculars Review: Great pair of bird watching binoculars in the 10x42 model at a very reasonable price.
Popular Posts:
Best Birdwatching Binoculars in 4 Price Categories
Comparison Review of Squirrel Proof Bird Feeders
Best Birding Apps for iPad, iPhone & Android Devices
Amazing Birds of Paradise Video
The Cornell Lab of Ornithology has captured amazing footage of 39 Birds of Paradise species over 8 years of expeditions to New Guinea and Austrailia.
Our Favorite
Bird Watching Binoculars, Squirrel-Proof Feeder & Bird Bath Heater
Read Our Reviews:

Nikon Monarch 5

Best mid-priced bird watching binoculars. Waterproof, shockproof, multi-coated ED-Glass.

Squirrel-Proof

No batteries, adjustable, easy to clean...and no squirrels!

"Best New Product" Award.

Bird Bath Heater

Keeps your bird baths ice-free down to -20 F. Low-operating costs ~$1/mo

Click Images or Links To View More Info
For the Latest Bird Watching News, Hot Birding Spots, Tips & More,
Subscribe to Our FREE Newsletter:
The Birder Alert!